We are a full service wholesale and retail custom embroidery manufacturer committed to quality. We specialize in the embroidery of corporate logos, designs and artwork on professional and casual clothing. If you don't know what you are looking for contact us.
For your custom embroidered design you can add your company name using stock text or submit your custom logo to be professionally digitized by our in-house staff. We stock a variety of thread colors to make your logo or artwork come to life.
Call or email for a free embroidery quote. We understand your needs as an embroidery client. Ask to receive a copy of our full color catalog. Visit our Embroidery FAQs page for a list of frequently asked questions and answers.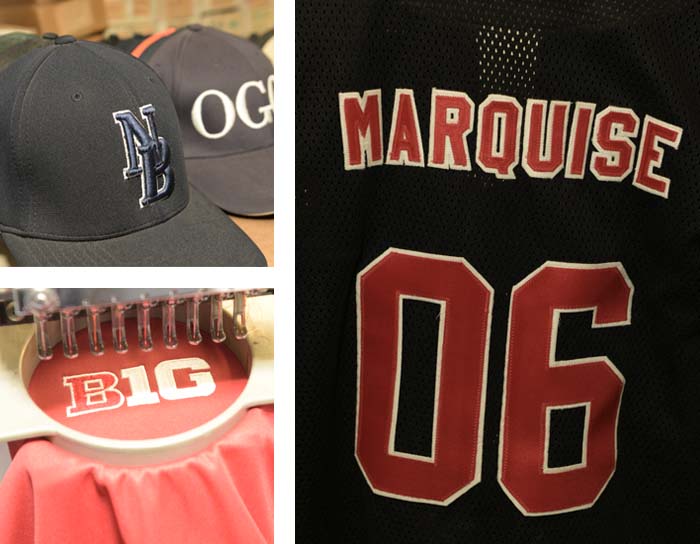 Our selection of custom embroidery services
Below is a list of services that our shop has to offer. Call us at 732-253-5625 to see what we can do for you.

Embroidery
We offer a variety of embroidery options that range from custom embroidered designs, logos and 3-D embroidery.
Digital/Screen Transfers
Perfect for small quantity team-wear, spirit wear and more for quick turnaround time.